HAROLD BURCHELL LIFETIME ACHIEVEMENT SCHOLARSHIP AWARD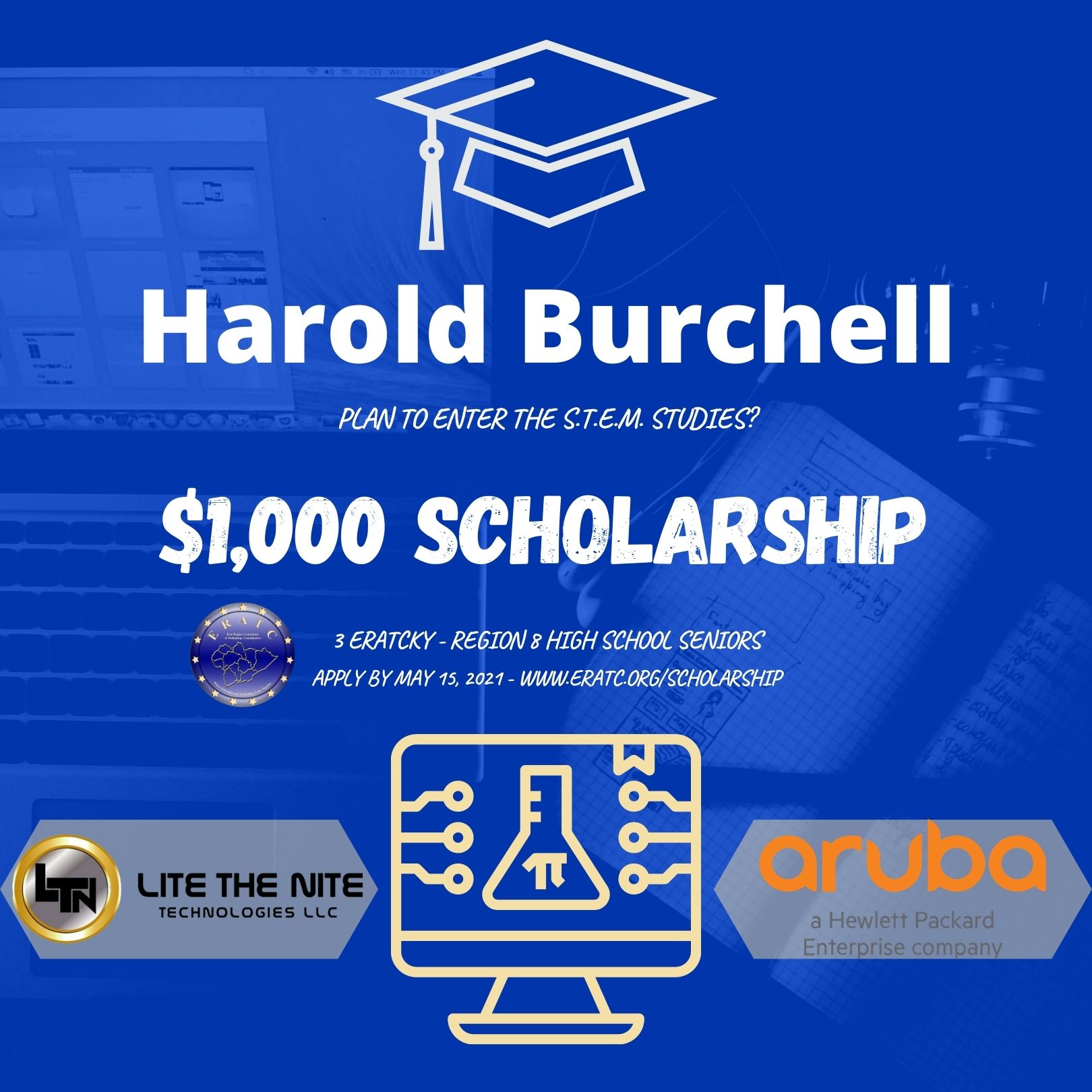 2021 Application Window will close May 15, 2021 11:59pm!
Winner will be announced at the 2021 virtual summer conference June 9-10th, 2021
The ERATC Harold Burchell Lifetime Achievement Scholarship Award is open to KY Public High School Seniors in ERATC affiliated school districts, also known as KDE Region 8. See full rules and scoring guide at the link above.
Plan to study in the S.T.E.M fields in college & come back to use that knowledge and help reinvent Appalachia?  Have experience with S.T.E.M. and using it to help your community?  Make a short video introducing yourself, showing the work you have done, your achievements and explain how you want to use your S.T.E.M. education to make your community a better place?   View the Rules & Rubric above, then click them link to submit your information and the link to your video!
$1,000 College Scholarship
Three 2021 Awards!
Congratulations to the 2020 Winners!
Congratulations to the 2019 Winner